Uncategorized
The Best Buttercream Frosting Recipe
This website may contain affiliate links and advertising so that we can provide recipes to you. Read my privacy policy.
Need the BEST buttercream frosting for all of your favorite cakes and cupcakes? I've got you covered! This buttercream frosting is the only recipe you'll ever need. Soft, smooth, and perfectly rich!
Homemade frosting is the best way to elevate any cake. It's a lot easier than you'd think to make! It also tastes a million times better than store-bought. Try my recipes for cream cheese frosting, chocolate buttercream, and royal icing next!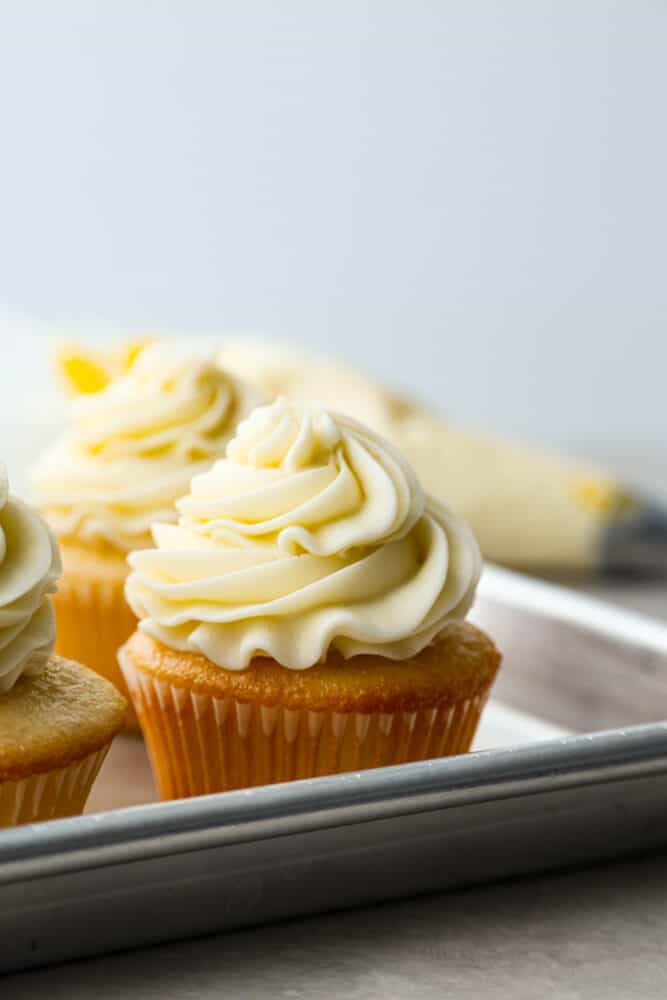 The Best Buttercream Frosting Recipe
Buttercream is my favorite frosting to work with. Don't get me wrong, cream cheese frosting is wonderful too, but there's something about buttercream that's so luscious! I have recipes for both chocolate and white chocolate buttercream on the blog, but I decided it was time to add some classic vanilla buttercream! I know it may seem simple, but trust me, it's anything but! (Speaking from experience) you'll want to eat the whole bowl.
This buttercream frosting has the perfect consistency. It's thick and smooth- perfect for frosting cupcakes with! I've also included tips on how to thin it out a little if you're wanting something softer. Either way, you're going to love how this buttercream tastes. So rich and buttery! Try it out on this classic yellow cake or chocolate cake! I promise you won't regret it.
Buttercream Ingredients
Here's everything you need to make the best buttercream frosting! I love that they're all things I have in my fridge and pantry. The key to the best buttercream is the ratios of each ingredient. Every time I use this recipe my buttercream frosting ends up perfectly soft and smooth! You can find exact measurements in the recipe card below.
Butter: Since we add salt separately, I used unsalted butter here. To make sure your frosting mixes together smoothly, use room temperature butter!
Powdered Sugar: Adds sweetness and gives the frosting a smooth texture.
Vanilla Extract: Deepens the flavor of the frosting and adds sweetness. I recommend using pure vanilla extract for the best flavor!
Salt: Just a pinch to enhance the flavors of the buttercream.
Heavy Cream: Adjusts the consistency of the buttercream frosting. It also makes it super creamy!
Purple Food Coloring: (Optional) If your frosting ends up yellow and you want it to be bright white, add in a drop of purple food coloring. Purple cancels out yellow tones.
How to Make the Best Buttercream Frosting
Making perfect buttercream is a lot easier than you'd think! It comes together in just a few simple steps. I know you're going to love this frosting as much as I do. Definitely the recipe to have on hand for all of your cake-making needs!
Mix Butter and Sugar: Beat the butter and powdered sugar together slowly in a stand mixer until combined.
Add Vanilla, Salt and Cream: Add the vanilla, salt and 3 tablespoons of cream. Then beat until smooth.
Adjust Consistency: Add more cream if needed to reach a softer, smoother consistency.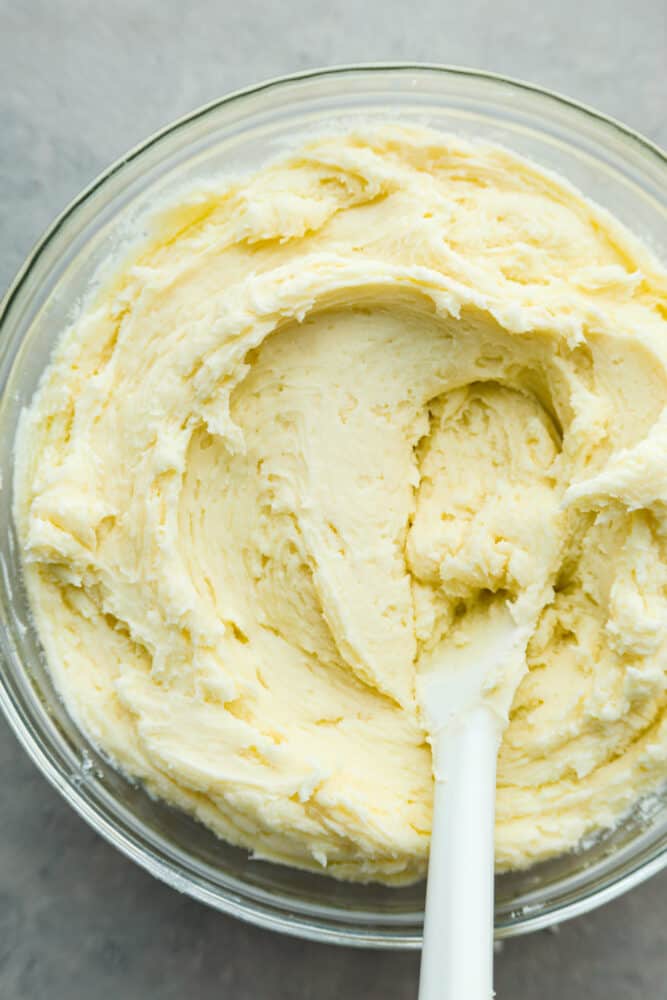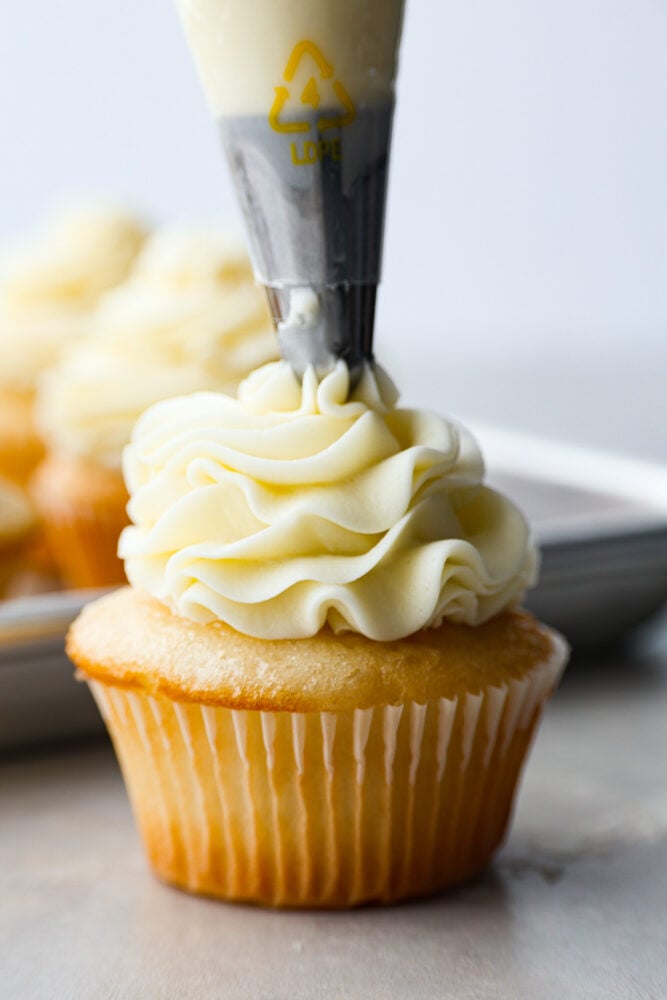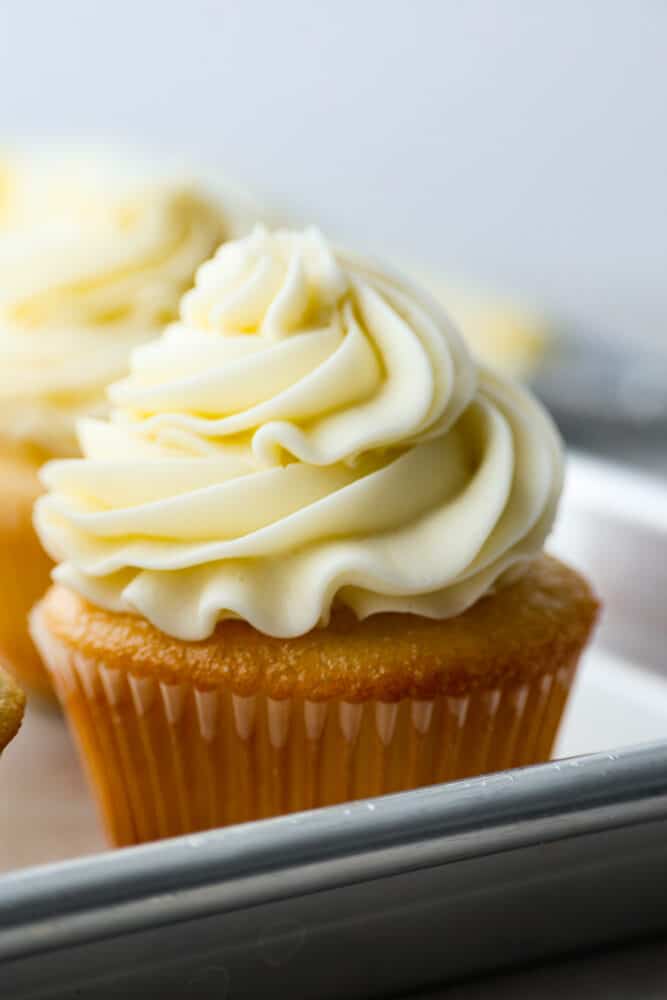 [Cradit_https://therecipecritic.com]

[ad_3]

Source link
You may also like