Uncategorized
Potato Bread | The Recipe Critic
This website may contain affiliate links and advertising so that we can provide recipes to you. Read my privacy policy.
Potato bread is a soft white bread that is spongy and delicious. The potatoes add a fluffy yet firm texture making it perfect for sandwiches, toast, or warmed with jam.
We LOVE homemade bread from the oven, and this potato bread is our new favorite! You will love how soft and tender this incredible bread is. For more delicious bread recipes, you should try my Grandma's homemade bread, this yummy cheesy bread, or my classic sourdough bread.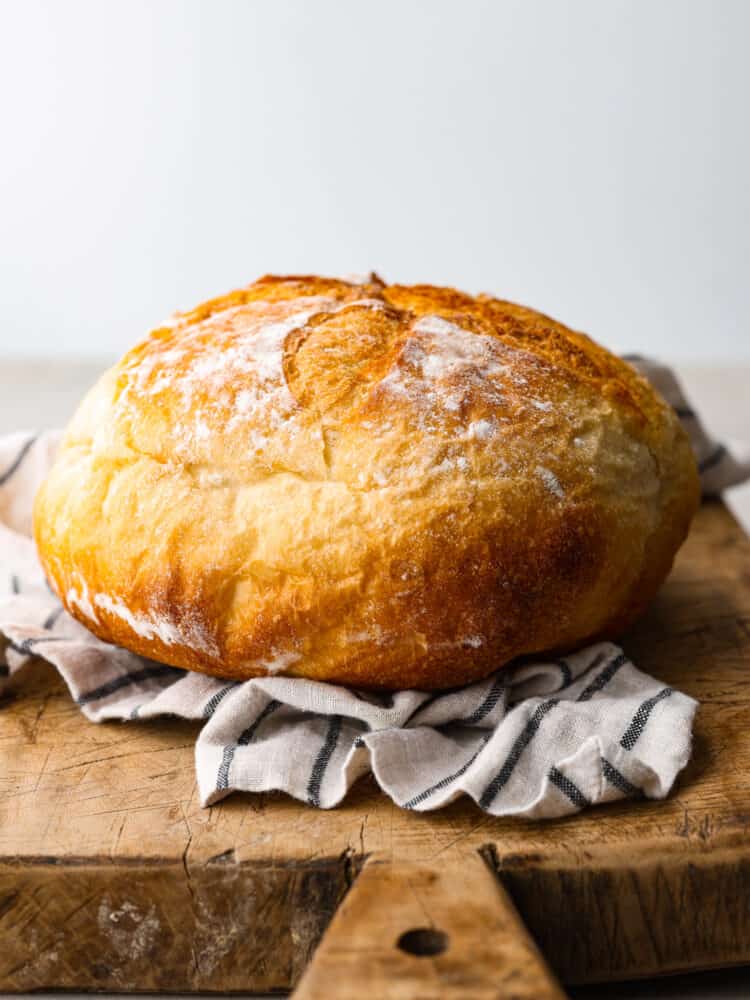 What Does Potato Bread Taste Like?
Potato bread is like a traditional white bread but with mashed potatoes added in to replace some of the flour. No one will know the difference in taste, but they will rave over the soft texture. The potatoes take this bread to the next level, and you will love the golden light crust on the outside.
This potato bread is so good that you'll want to make multiple loaves to enjoy throughout the week. Fresh baked bread is the key to anyone's heart, and this recipe will impress everyone. Enjoy this potato bread recipe with strawberry jam, honey butter, or serve your bread warm with this amazing bread dip.
Ingredients For the Best Bread
This potato bread recipe only uses 6 ingredients! All ingredients you most likely already have on hand. You will love the addition of the potatoes because it makes the softest bread you will ever make. I can't wait for you to try this yummy potato bread!
Russet Potatoes: Starchy russet potatoes are perfect for this bread.
Potato Water: Make sure to reserve potato water and read my tips for the water temperature.
Instant Dry Yeast: Just one packet is all you need!
Honey: Adds a little bit of sweetness to the bread.
Salt: Salt to balance the flavors.
Bread Flour: Bread flour is a must for the best bread in town!
Potato Bread Recipe
Making potato bread can be intimidating, but I walk you through the process step by step. My instructions and pictures below are so helpful because I wanted you to have detailed help along the way. Follow the recipe card and tips below for everything you need to know before making this recipe.
Prepare the Dough
Prepare Potatoes: Prepare your potatoes by peeling them and cutting into chunks. Boil, drain, then mash the potatoes. Reserve 1 cup of your potato water.
Proof the Water, Yeast, and Honey: In the bowl of a stand mixer fitted with the dough hook, add your water, yeast, and honey. Let this mixture set until the yeast becomes bubbly and frothy, about 5 minutes.
Mix Yeast Mixture, Salt, Potatoes, and Flour: Once yeast is ready, add to your mixer the salt, ¾ cup of mashed potatoes, and 2 ½ cups of flour. Mix on low speed until everything comes together completely.
Add More Flour if Needed: At this point you may need to add some more of your flour, add it in ¼ cup at a time until your dough comes together well, it shouldn't be a very wet dough, but it should be tacky.
Mix: Mix on medium speed for an additional 5-7 minutes to further develop the gluten.
Let the Dough Rise: Remove dough from mixer and place it in a lightly oiled bowl. Cover with saran wrap or a warm damp towel until dough doubles in size, about an hour.
Fold the Dough: Once the dough has doubled in size, beat the gas from it and give it a fold. To fold your dough, remove it from the bowl and place it on a lightly floured surface. Pound it flat with your hands and fold in half, patting flat, then in half the other way.
Shape and Rise the Dough
Shape Dough Into a Ball: Bring the dough together into another loose ball and place back into oiled bowl.
Rest the Dough: Let the dough rest an additional 30 minutes.
Transfer Dough to Floured Surface: Once the dough has rested and risen again remove it from oiled bowl and place it again on a floured surface.
Round the Dough: This loaf will be formed into a round. Pound the dough out to degass it, you will bring all the dough around into one central point. Turn the loaf around, seam side down, and round it against the table in a circular motion.
Cover and Let the Dough Rise: Place the loaf in a round bowl lined with parchment paper. Cover to proof the potato bread for about 30-40 minutes, until it is just about doubled in size.
Bake the Bread
Preheat Oven and Cast Iron Pot: Preheat oven to 350° Farhenheit while loaf is proofing and heat your enamel coated cast iron pot in the oven. Your cast iron pot should be preheated with your oven so your loaf begins baking in it as soon as it's placed in.
Score the Top and Bake: When loaf is ready, score the top with an X using a lame blade or knife, gently lift the parchment with the loaf out of the bowl and put it in your preheated cast iron pot. Bake the potato bread for 35-60 minutes, check the color and temperature after 35 minutes, it should be a golden brown and temp out to 190° Fahrenheit.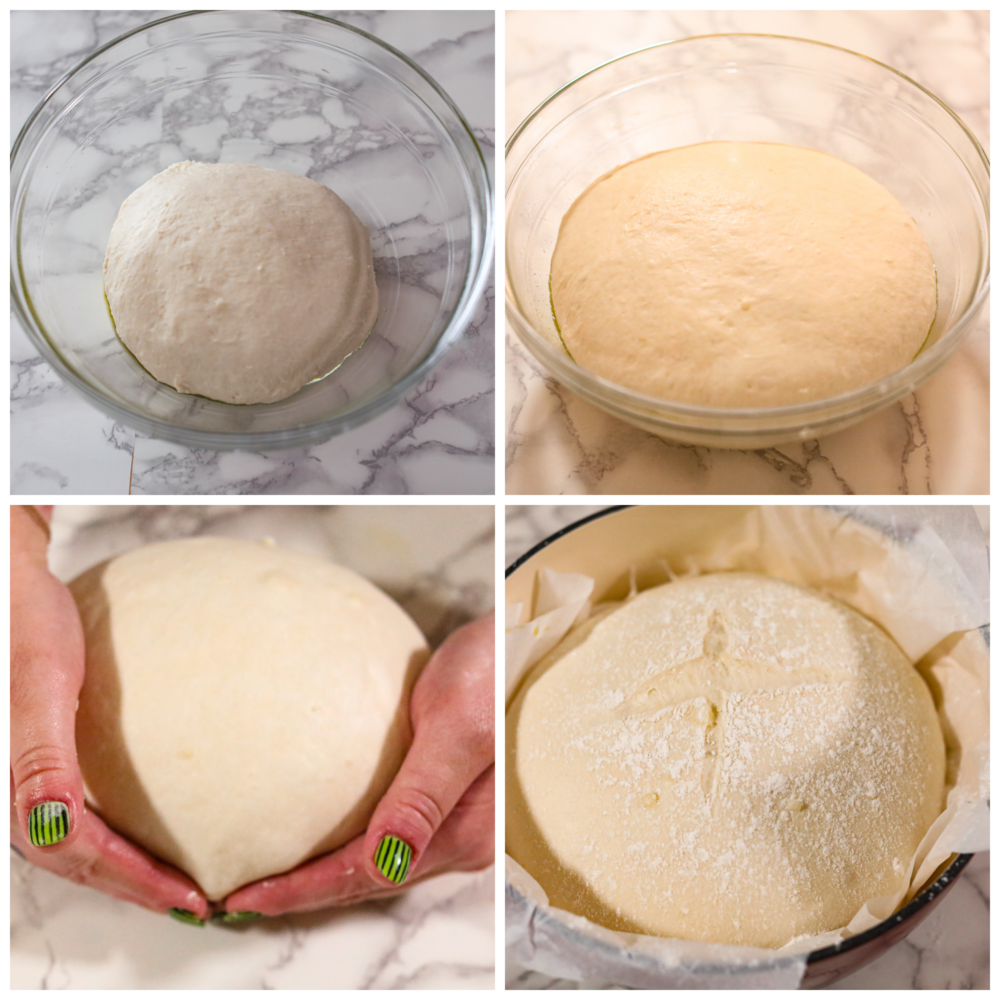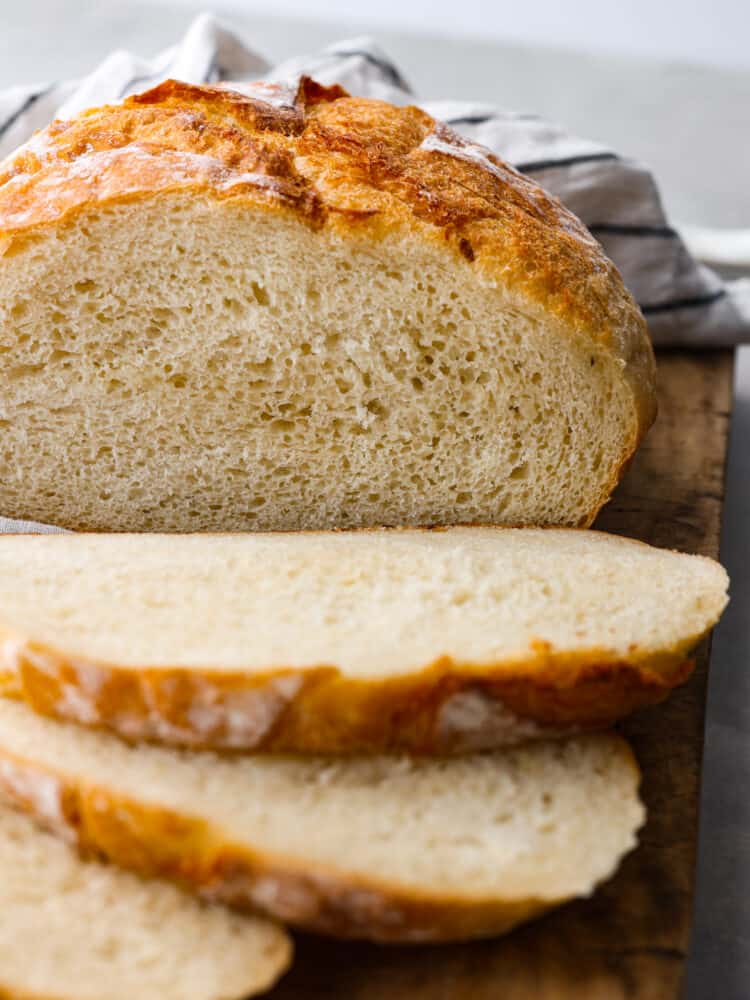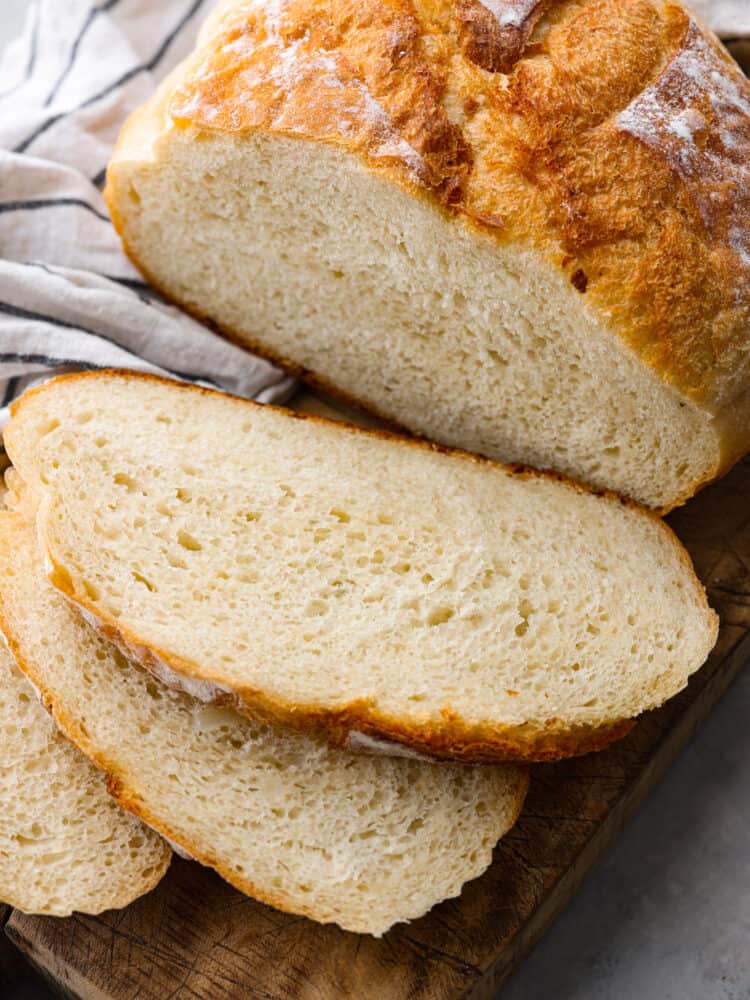 [Cradit_https://therecipecritic.com]

[ad_3]

Source link
You may also like