Uncategorized
How to Make Olive Oil Infused With Garlic
This website may contain affiliate links and advertising so that we can provide recipes to you. Read my privacy policy.
If you're anything like me, then you know that garlic is one of the best ingredients in the kitchen. And when you infuse it into some good quality olive oil, well, get ready for some serious magic! Garlic infused olive oil can be used in countless dishes, adding a rich and savory kick to everything from pasta to roasted veggies to a slice of good crusty bread. Prepare to be addicted!
You're going to love the extra flavor that garlic olive oil gives your favorite dishes. Try it in some olive oil bread dip or drizzled over pasta salad!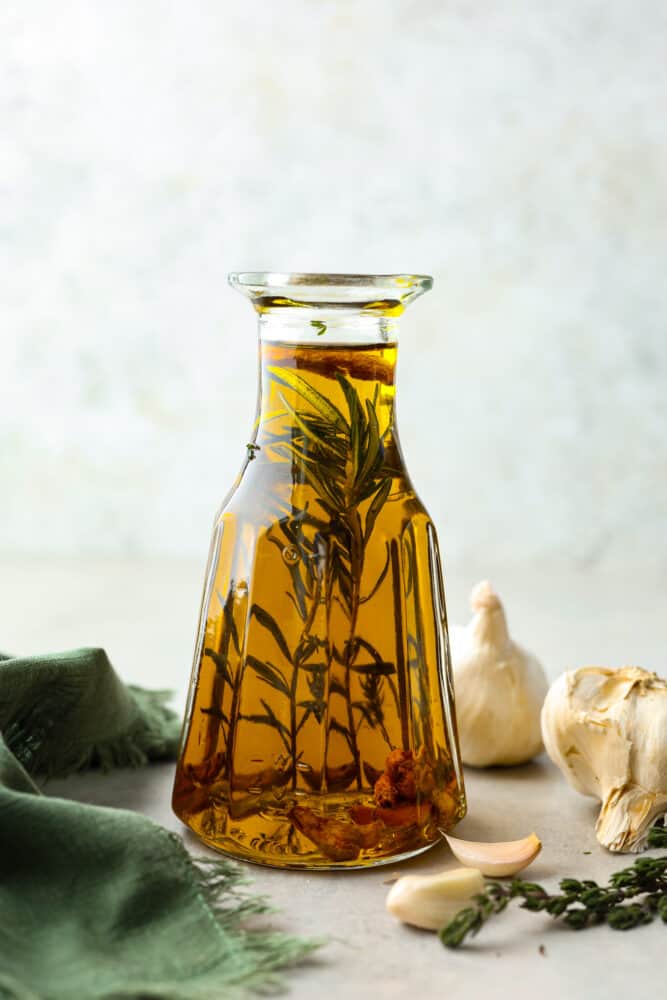 Garlic Olive Oil Recipe
If you haven't been cooking with olive oil, you really need to come to the dark side. I don't think I could live without it! It adds a delicious, earthy, and slightly fruity flavor to any recipe. Plus, it's full of healthy fats and is a much healthier option than vegetable or canola oil. And if you're already an olive oil fiend like me, then it's time to be mind-blown: olive oil infused with garlic!
I mean, can you ever really get enough garlic? Why not infuse it into your cooking oil! The flavor is so incredible, I don't think I want to go back to regular olive oil. I also added fresh herbs to my mixture for a little extra flavor, but this is totally optional! Making your own blend is part of the fun.
Ingredients Needed
You could technically just use olive oil and fresh garlic, but I added fresh herbs to my garlic olive oil as well. Exact measurements can be found below in the recipe card.
Olive Oil: Don't skimp! Using a high-quality olive oil makes all the difference in its flavor. Pure or extra-virgin olive oil is the way to go.
Garlic Cloves: Fresh garlic cloves work best.
Fresh Herbs: I added a sprig of rosemary, but you can also add things like basil, parsley, or dill! It's so fun to experiment with different flavors and see what you end up with.
How to Make Garlic-Infused Olive Oil
It takes less than 10 minutes, so why not make yourself a bottle? I know you'll love how it turns out and want to use it for everything!
Prepare Garlic: Start by preparing your garlic. Peel and smash your garlic.
Cook and Infuse: In a small saucepan add the olive oil and garlic cloves. Turn the heat to low heat and let it cook until it starts to turn brown for about 5 minutes.
Strain: Discard the cloves and let the oil completely cool. Then strain the oil to remove any bits of garlic into your container.
Add Herbs if Desired: Add sprigs of fresh herbs of choice. I used rosemary and thyme.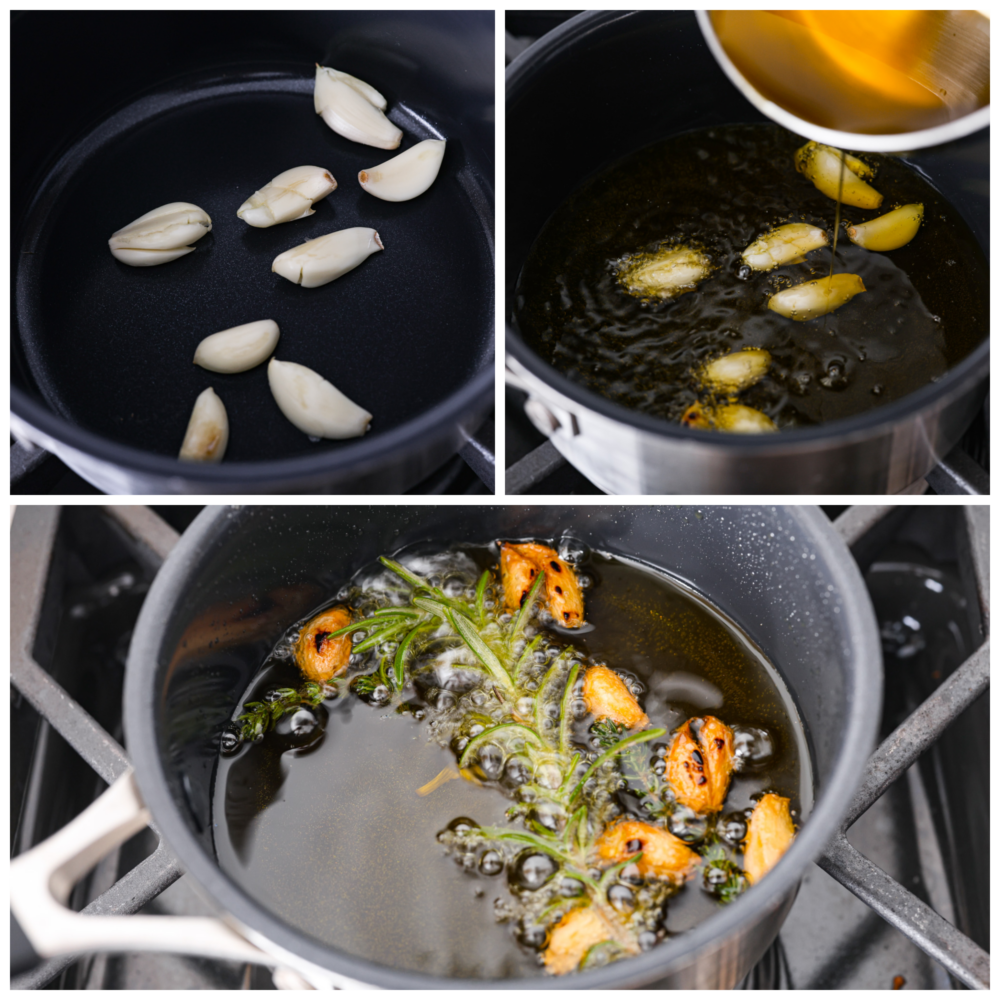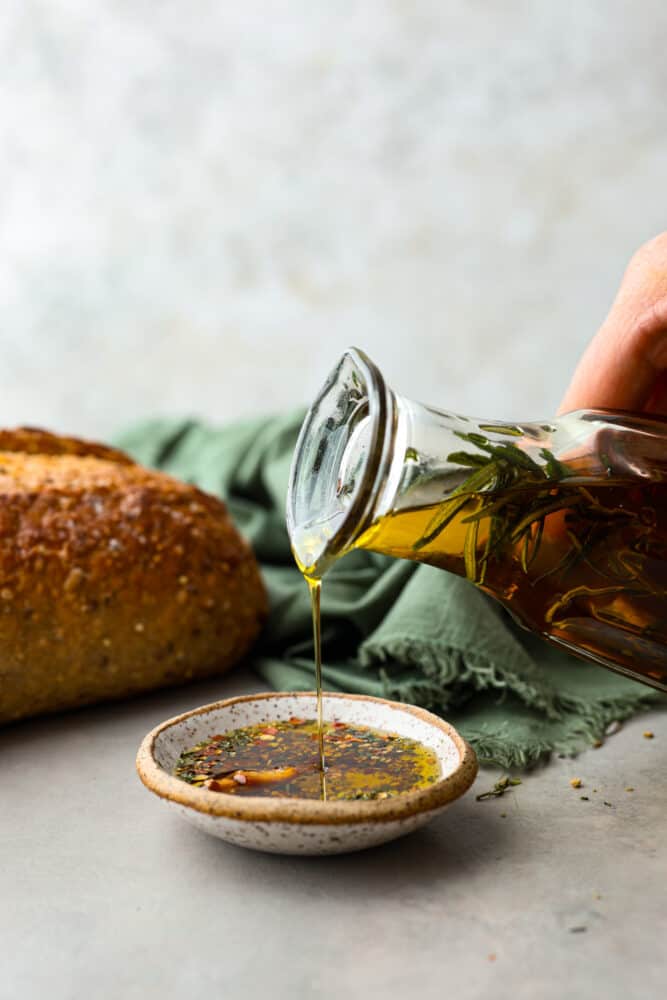 [Cradit_https://therecipecritic.com]

[ad_3]

Source link
You may also like