Uncategorized
Grilled BBQ Pork Chops Recipe
This website may contain affiliate links and advertising so that we can provide recipes to you. Read my privacy policy.
Get ready to take your Grilled BBQ Pork Chops to a whole new level with this recipe. Grilled to perfection, they are juicy, tender, and bursting with tangy goodness. Prepare to impress your taste buds with this simple yet delicious dish.
Make this a delicious meal for the Sumer season by serving these up with a few delicious sides! I love my Garlic Butter Parmesan Carrots (they are the best carrots ever), my Dad's Famous Mashed Potatoes, or this delicious Grilled Asparagus that can be cooked right alongside the pork chops.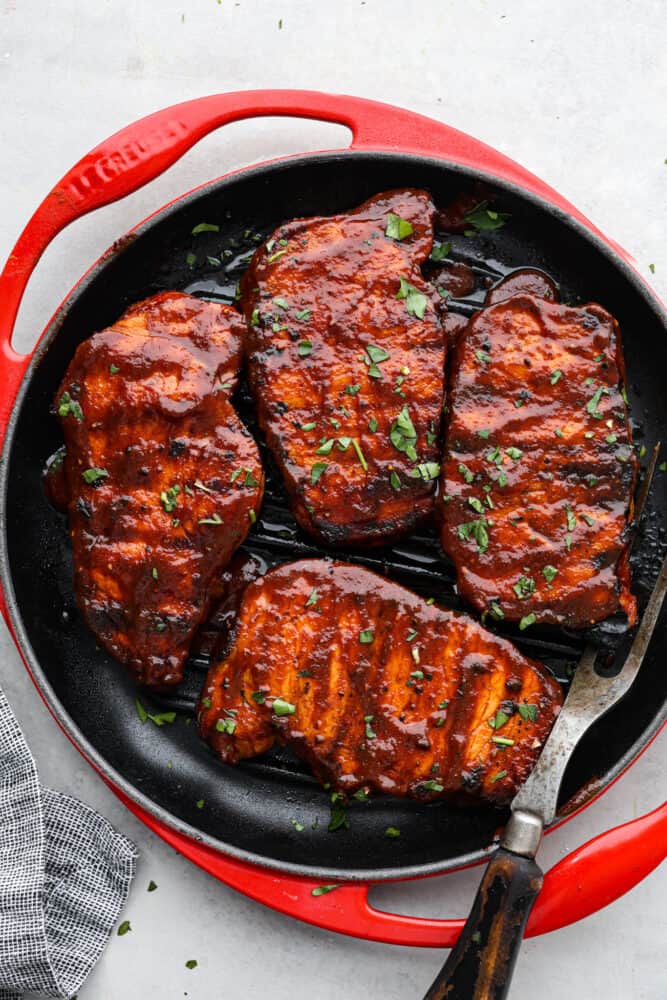 Grilled BBQ Pork Chops Recipe
I love when grilling season come around. Some of my favorite recipes are made on the grill and this one is no exception! The flavorful pork chops, combined with the tangy marinade, will leave everyone craving seconds. It's the perfect recipe for any get-togethers, special occasions, or even a weeknight dinner that you want to elevate.
What I love about this recipe is that these tangy pork chops are incredibly versatile and pair well with so many different side dishes. Keep it casual with some chips and fruit for your family BBQ. Or take it to the next level for Sunday dinner and serve it will a delicious wedge salad, some parmesan knots and this classic pretzel salad. The grilled BBQ pork chops will be the start of any meal!
Ingredients in BBQ Pork Chops
This recipe is straightforward and with only a few basic ingredients and about an hour of time, you can create a mouthwatering meal that will impress your family or guests! Check out the recipe card at the bottom of the post for exact measurements.
Pork Chops: You can use bone-in or boneless. Whichever you prefer.
Tomato Paste: This adds in the classic taste of a bbq sauce.
Soy Sauce: You can use regular or reduced sodium.
Apple Cider Vinegar: This brings in a tangy flavor.
Brown Sugar: The brown sugar adds a touch of sweetness without taking away the savory flavor.
Paprika: This sweet spice really brings a unique flavor to the marinade.
Garlic Powder: These bbq pork chops need just a hint of garlic.
Salt: This enhances the delicious flavor of the pork chops.
Black Pepper: This adds some mild heat to the overall flavor.
How to Grill Pork Chops
By grilling these pork chops, instead of cooking them in the oven, you get a delicious and smoky flavor that perfectly complements the marinade. These are so delicious and easy. You will love them!
Combine Marinade Ingredients: Mix your tomato paste, soy sauce, apple cider vinegar, brown sugar, paprika, garlic powder, salt, and pepper in a bowl. Stir until well combined.
Add Pork Chops and Let Sit: Add your raw pork chops and marinade to a plastic bag and let the pork chops sit for at least an hour.
Prepare the Grill: Heat your grill to 400-450 degrees Fahrenheit while the pork chops are marinating. Prepare the grill grate by rubbing it with olive oil or vegetable oil.
Cook: Place the marinated pork chops on the preheated and well-oiled grill, and discard the marinade. Grill the bbq pork chops for about 6-7 minutes on each side. They are safe to eat when the internal temperature reaches 145 degrees Fahrenheit.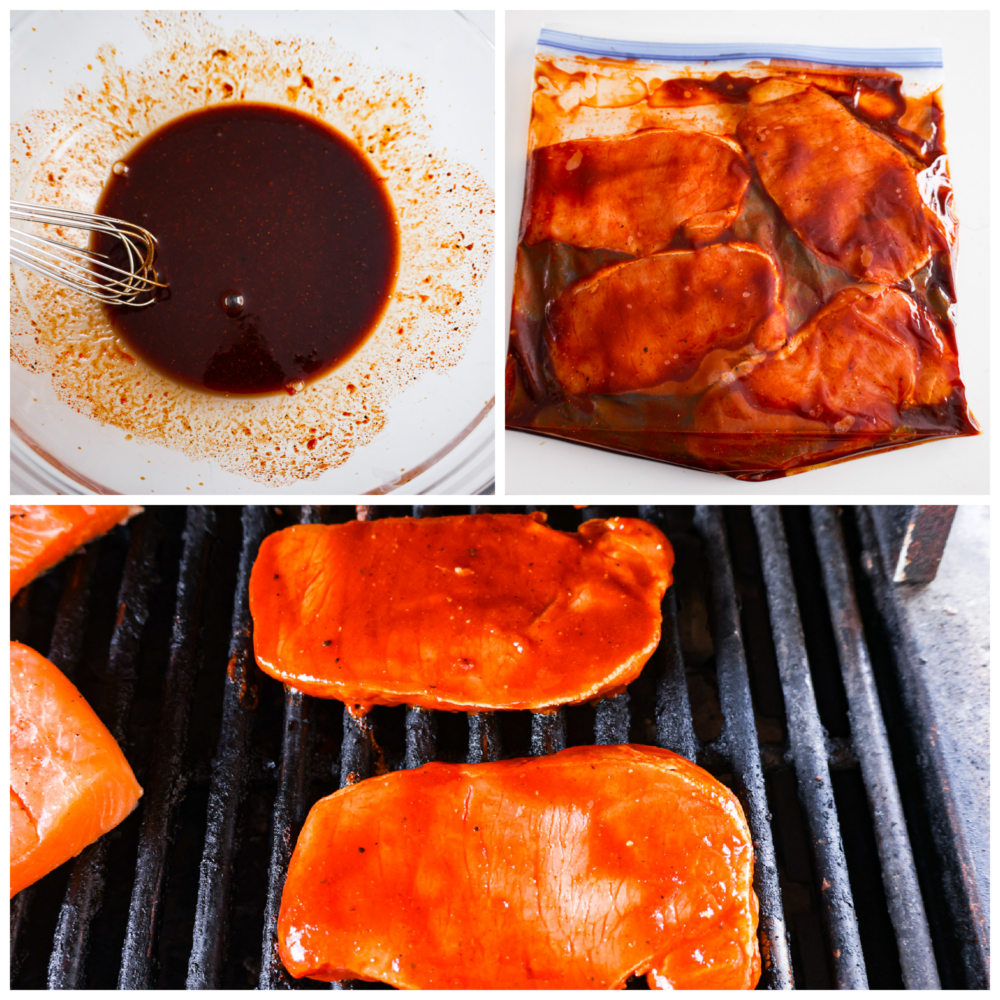 [Cradit_https://therecipecritic.com]

[ad_3]

Source link
You may also like