Uncategorized
Easy Homemade Marzipan Recipe | The Recipe Critic
This website may contain affiliate links and advertising so that we can provide recipes to you. Read my privacy policy.
This Easy Homemade Marzipan will take your baking to the next level! It's a quick and simple recipe that will bring delicious almond flavor to your cakes and cookies. It's also easily colored and shaped into fun decorations!
I never ate anything almond-flavored growing up. Once I got into baking, I realized how amazing almonds are for just about anything! Some of my favorite almond recipes include these delicious Almond Cookies, this scrumptious Almond Cherry Bread, and this simple Almond Joy Poke Cake.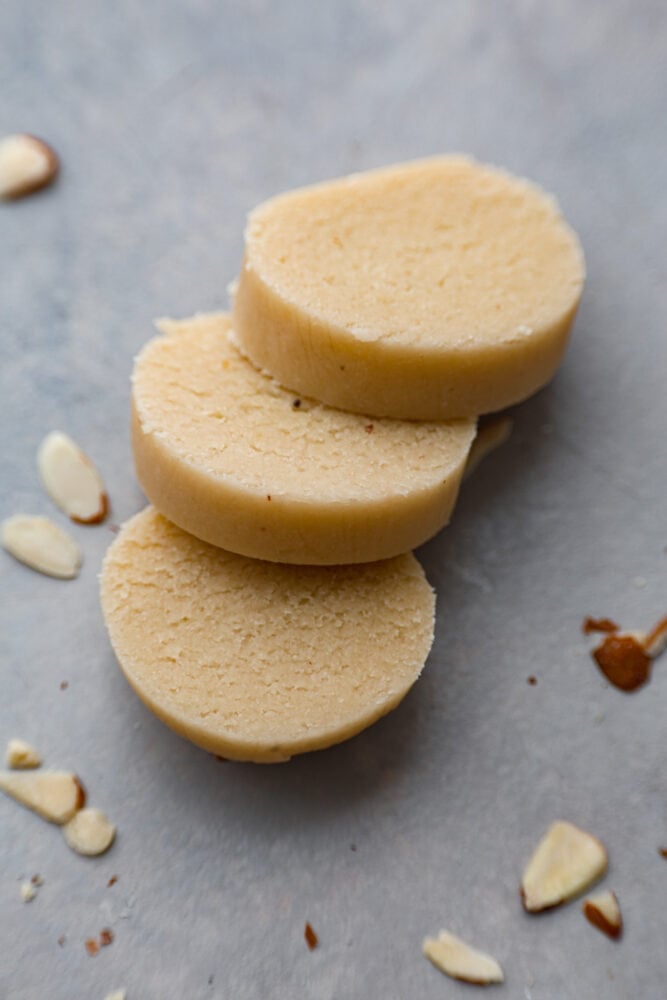 What is Marzipan?
If you had to ask this question, you are not alone! The first time I'd ever even heard of marzipan was on a baking show on television! It's basically a sweetened almond paste dough. The texture is smooth, and it's made up of almonds, sugar, and water. Some people also put eggs and corn syrup, but I choose not to when I'm making it at home. If you don't feel comfortable working with raw eggs than this recipe is for you! You blend it all up in a food processor and it has many uses. It is mostly used to add flavor to baked goods, but sometimes it is also colored and used as decoration like fondant.
It is used often in Germany, and one recipe that I love making that calls for marzipan is stollen bread. Surprisingly it tastes amazing in pineapple cake and even chocolate cake! You can also include it in things like sugar cookies, truffles, and challah bread. It is a really versatile ingredient that is so fun to play with. It has the perfect amount of sweetness and a really nice almond flavor.
Ingredients
This homemade marzipan recipe is a breeze! You don't have to worry about things like blanched almonds, raw egg whites. This is a vegan marzipan recipe that really keeps things simple and delicious! Instead of using finely ground almonds, I like to find some fine almond flour. I use powdered sugar as a sweetener, but maple syrup would also be a great option. You can find the measurements below in the recipe card.
Fine Almond Flour: You should be able to find this in the special flour section at the grocery store.
Powdered Sugar: This is how you sweeten your marzipan while keeping a really smooth texture.
Water: This helps to bring all of the ingredients together.
Almond Extract: This gives you extra almond flavor and makes it taste like the traditional marzipan recipe.
Rose Water: This is optional, I really like it but it's not for everyone!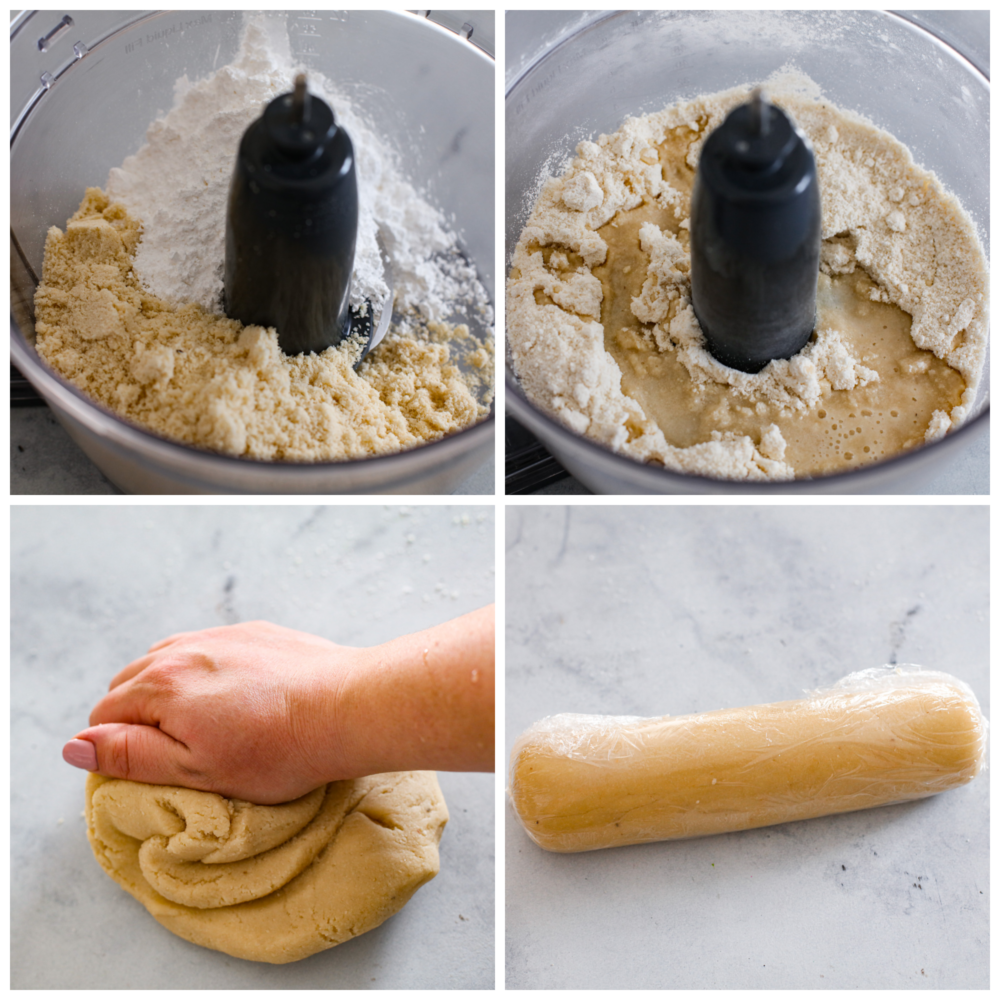 Marzipan Recipe
This homemade marzipan is perfect for the holidays. It's exactly what you need for your Christmas cake! It's also amazing for marzipan cookies or for covering your cake. Some people choose to eat it as is with apricot jam! However you choose to use it, you'll love how simple this recipe is.
Add Dry Ingredients: Add almond flour and powdered sugar to a food processor and pulse until combined into a fine powder.
Add Wet Ingredients: Add the water, almond extract, and rose water if desired. Mix until everything comes together into one big ball. If the mixture is still sticky enough to stick to your fingers, add more almond flour and powdered sugar 1 tablespoon of each at a time until not sticky enough to stick to your hands.
Knead: Remove to a clean surface and knead for a minute or two until smooth. Roll into a log and wrap in plastic wrap. Chill in the fridge for an hour before using.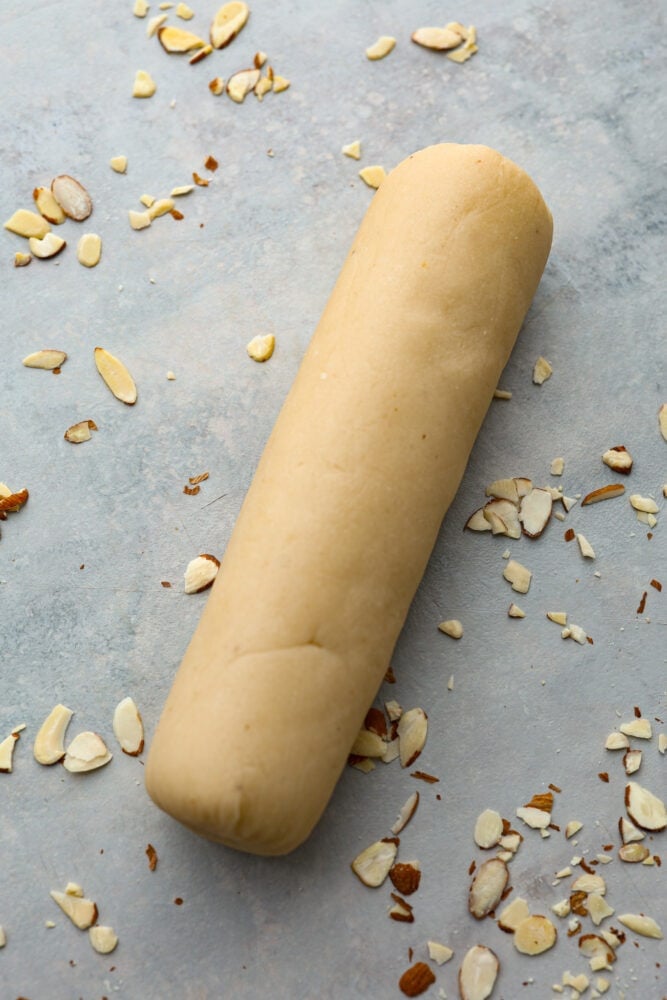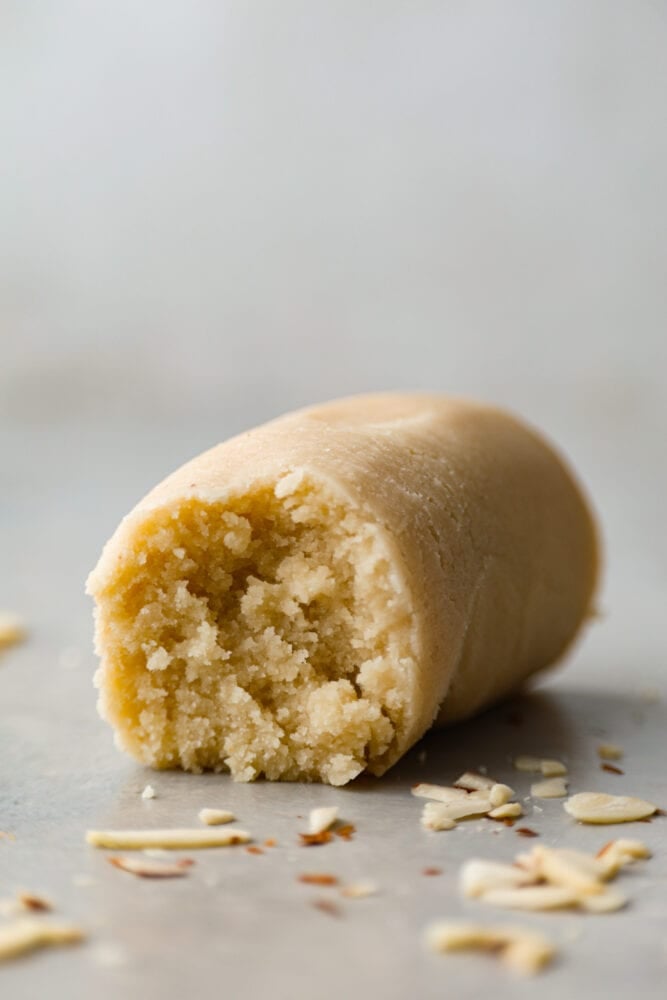 [Cradit_https://therecipecritic.com]

[ad_3]

Source link
You may also like
Calendar
April 2023
M
T
W
T
F
S
S
1
2
3
4
5
6
7
8
9
10
11
12
13
14
15
16
17
18
19
20
21
22
23
24
25
26
27
28
29
30