Uncategorized
Congo Bars Recipe | The Recipe Critic
This website may contain affiliate links and advertising so that we can provide recipes to you. Read my privacy policy.
Congo bars are soft and chewy, filled with chocolate chips and walnuts. They're like a gooey chocolate chip cookie in bar form and will have you savoring every bite!
Oh, cookie bars. I can never get enough of them! Serve them on their own or with a scoop of vanilla ice cream on top to add a little sweetness to your day. If you love these congo bars, you'll also have to try brown butter blondies, sugar cookie bars, and snickerdoodle bars!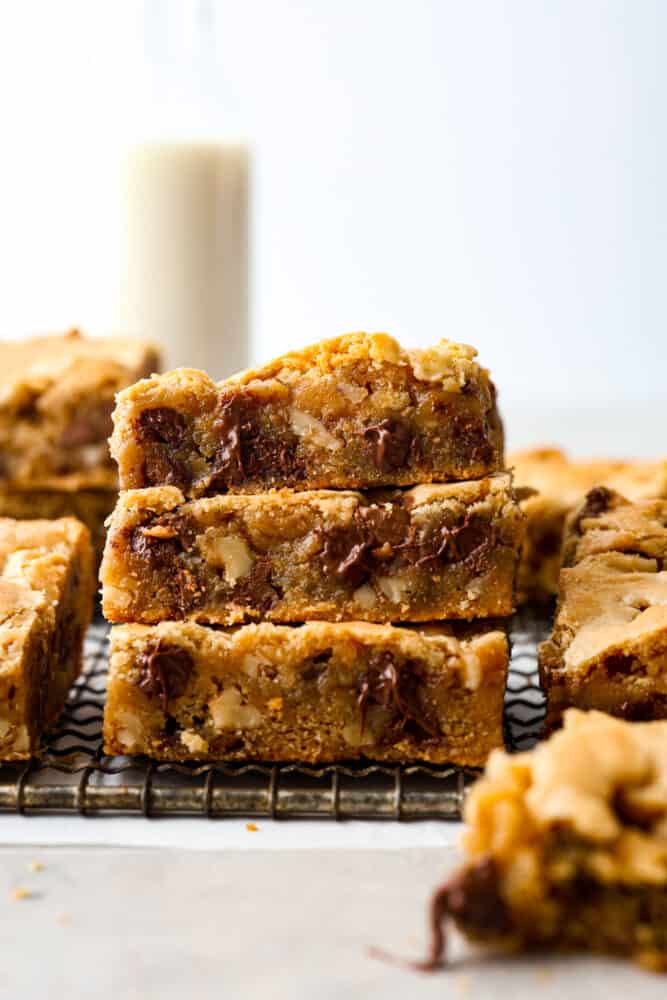 Recipe for Congo Bars
This recipe for congo bars comes from one of my favorite neighbors. (Shoutout to the Merrills!) This is their family recipe and honestly, it's one of the best cookie bar recipes I've ever made. One of my son's favorite memories was going over to their house after church and getting a warm, ooey-gooey congo bar. My favorite part was when he would bring an extra one home for me.
If you've never tried a congo bar before, they're essentially chocolate chip cookie bars but with a little added flair. They're usually made with things like chopped nuts or coconut for some extra texture, and let me tell you… they are what dreams are made of. Don't get me wrong, I love chocolate chip cookies, but something about making bars instead is so enticing! You just have to add your dough to a baking dish and pop it in the oven. It's so easy, no shaping required! This also makes congo bars great for large gatherings, and trust me, everyone will love them! They're buttery, soft, and packed with melty milk chocolate and walnuts. (Translation: everything a cookie bar should be.)
What You'll Need to Make Them
Good news- congo bars use all of your standard baking ingredients, so you may not need to make a trip to the grocery store! Time to raid your pantry and whip up a delicious batch of buttery, chocolatey goodness. Check out the recipe card below for exact measurements.
All-Purpose Flour: This is the backbone of the recipe – the flour gives the congo bars structure.
Baking Powder: Baking powder is what makes the congo bars rise and get all puffy and delicious. Don't substitute baking soda for baking powder, as they have different chemical properties and will affect the outcome of the recipe.
Salt: Just a pinch so the cookie bars turn out nice and flavorful!
Unsalted Butter: Since we add salt separately, unsalted butter is the way to go. Butter adds moisture and richness to the congo bars.
Brown Sugar: Brown sugar gives the bars a caramel-like sweetness and a chewy texture.
Large Eggs: Eggs provide structure and help bind the other ingredients together. Use room temperature eggs so they mix more easily into the batter and create a smooth, uniform texture.
Vanilla Extract: Helps to boost the overall flavor of the bars. It adds a touch of warmth and sweetness as well!
Milk Chocolate Chips: Chocolate chips are a classic addition to congo bars – they provide bursts of sweet, melty goodness in every bite. If you don't have milk chocolate chips, you could try using dark chocolate, semi-sweet, butterscotch, or white chocolate chips instead. You can also use chocolate chunks if you wish, this will give the bars a little extra texture.
Walnuts: (Optional) Walnuts add crunch and nuttiness to the congo bars. If you're not a fan of walnuts, you could try using pecans or almonds instead, or leave the nuts out altogether.
How to Make Congo Bars
It's just as easy, if not easier, than making a batch of chocolate chip cookies. Prepare to meet your new potluck staple! These are so simple to throw together and always a hit wherever they go.
Preheat Oven, Prepare Pan: Preheat the oven to 350 degrees Fahrenheit. Spray a 9×13 pan with cooking spray and set aside.
Mix Dry Ingredients: In a medium bowl, whisk together the flour, baking powder, and salt.
Mix Wet Ingredients: In a large mixing bowl or the bowl of a stand mixer, stir together the melted butter and brown sugar. Add in the eggs and vanilla and stir until combined.
Combine: Add the dry ingredients to the wet ingredients and mix until combined. Fold in the chocolate chips and nuts.
Bake: Add the batter to the prepared pan and bake for 30-35 minutes, no longer. If baked longer the bars will become dry and crumbly.
Cool and Enjoy: Let cool before cutting and serving.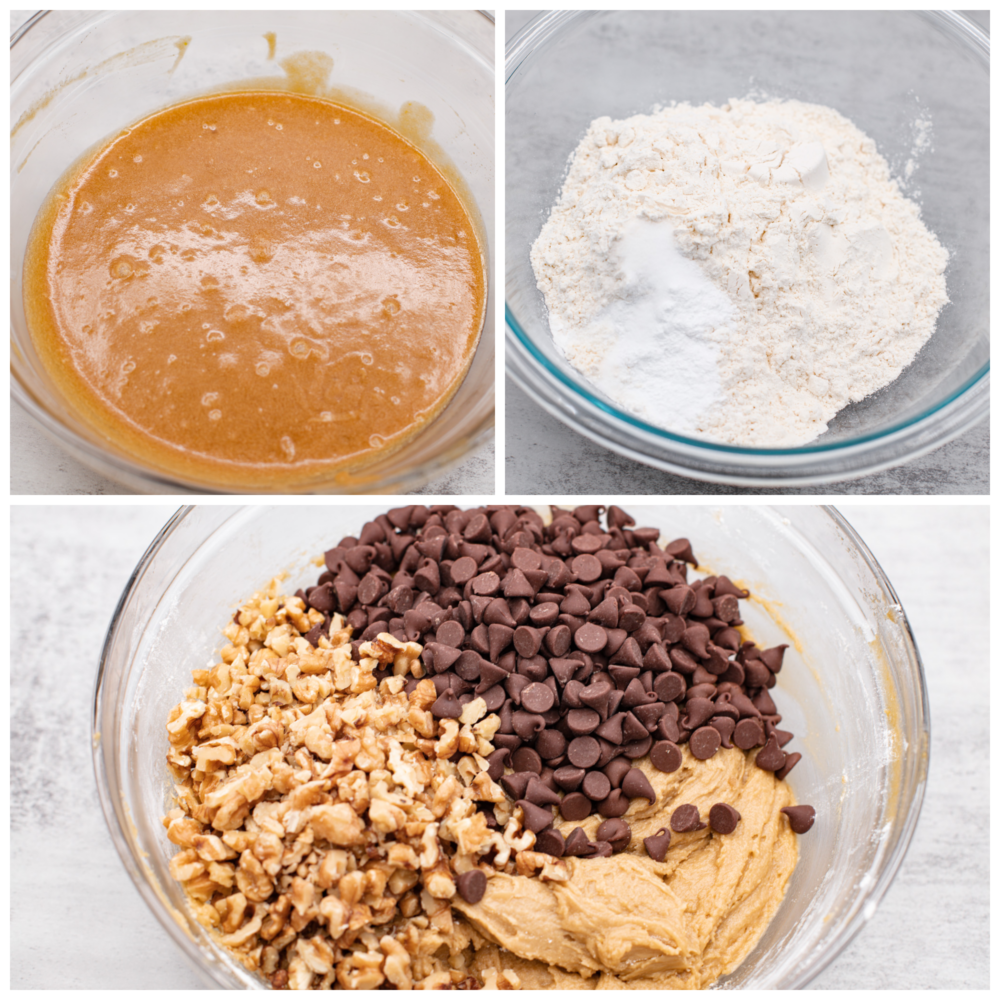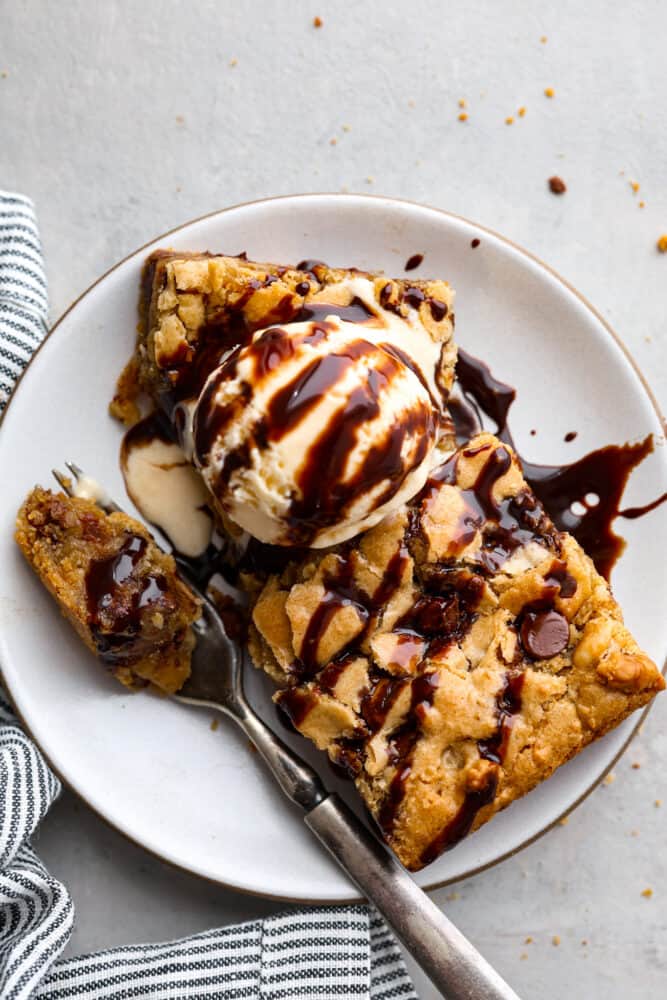 [Cradit_https://therecipecritic.com]

[ad_3]

Source link
You may also like