Uncategorized
Butter Beer Recipe (Universal Studios Copycat)
This website may contain affiliate links and advertising so that we can provide recipes to you. Read my privacy policy.
Bring the magic of the wizarding world to your home with a glass of this delectable homemade butter beer! With creamy, butterscotch flavor and whipped cream topping, everyone in your family will be wanting a refill.
Homemade drinks are a great way to add a little pizzazz to meals with your family! I have a few more recipes on the blog inspired by some of my favorite drinks. You'll have to add this copycat Starbucks pink drink, Chick-fil-A lemonade, and mint julep to the lineup! They're all so refreshing and delicious!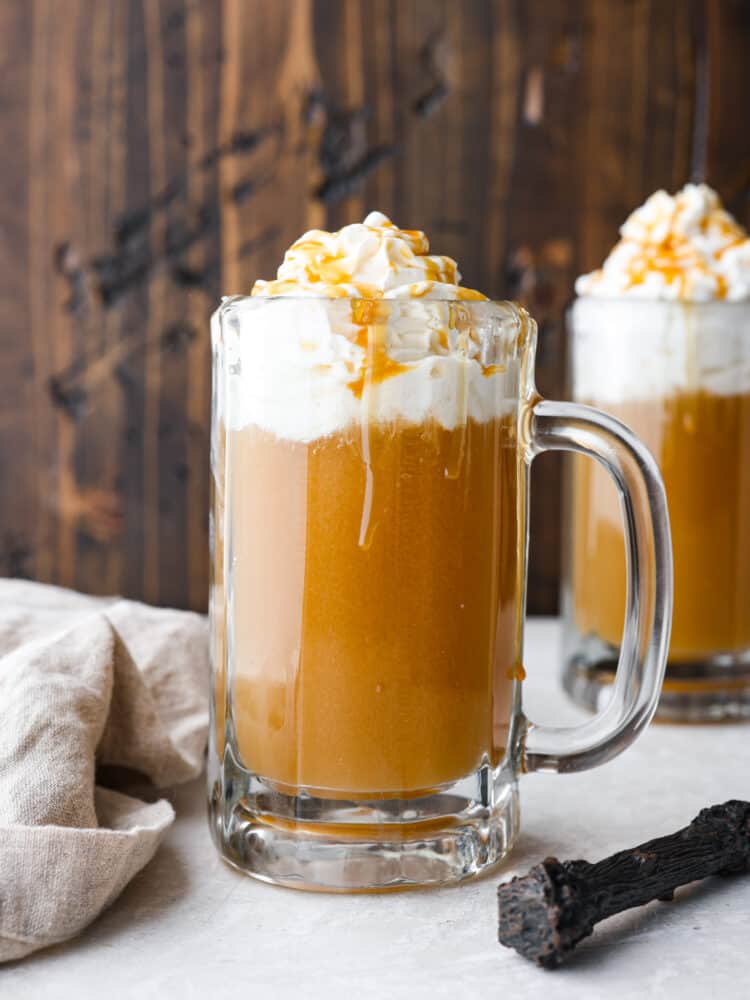 Homemade Butter Beer Recipe
Calling all Harry Potter fans! This drink is for you! My family just got back from Universal Studios and one of the highlights of the trip was trying some tasty butterbeer. It tastes as magical as it seems in the Harry Potter movies! We got some from the Three Broomsticks tavern. It's frothy, creamy, and wonderfully buttery with hints of caramel and butterscotch. As soon as we got back I knew I had to try to recreate it!
This homemade butterbeer tastes just as good (if not better!) than what we got from Universal Studios, and it only takes 4 simple ingredients to make! It's the perfect addition to any Harry Potter themed birthday party or when you're just craving something sweet and refreshing! It's a drink that the whole family will enjoy! The Harry Potter fans in your house will especially love it. (Although if you're looking for an adults-only version made with alcohol, I have some extra tips below.) It's the perfect thing to sip on as you have a Harry Potter movie marathon! If you're looking for more tasty copycat recipes, find my full list here!
Ingredients You'll Need
With how simple the ingredients are to make yourself some butterbeer, you'll want it all the time! Ever since we got back from Universal Studios, my kids have been begging for me to make it on the daily. With how tasty it is, I don't blame them! I know your family will love it just as much.
Cream Soda: You can use canned or bottled cream soda, but bottled is my fave because it tends to have richer flavor.
Butterscotch Syrup: Gives this drink its signature nutty, sweet flavor. You can also use caramel syrup if you'd like! Both are so tasty.
Butter Extract: It wouldn't be butter beer without the butter! I used Watkins butter extract. It's so yummy!
Whipped Cream: Add some on top for a little extra decadence! I recommend whipping up homemade whipped cream using heavy whipping cream for the best flavor possible.
How to Make Butter Beer
This homemade butter beer is so easy to make and will transport you to the Wizarding World of Harry Potter after one sip! It only takes a couple minutes to mix together. This recipe is kid-friendly, but you can easily add your favorite alcohol to make a boozy version for Harry Potter themed parties! It's so fun to serve!
Cream Soda: Pour chilled butter beer into large mugs or glasses. Make sure the cream soda is nice and chilled before making the butter beer!
Butterscotch Syrup: Add 1 tablespoon of butterscotch syrup into each glass.
Butter Extract: Add 1 teaspoon of butter extract into each glass. Feel free to use more if you like a lot of butter flavor!
Mix: Whisk together the ingredients in the glasses until fully mixed.
Add Toppings: Top with whipped cream, and drizzle more butterscotch on top if desired! Enjoy!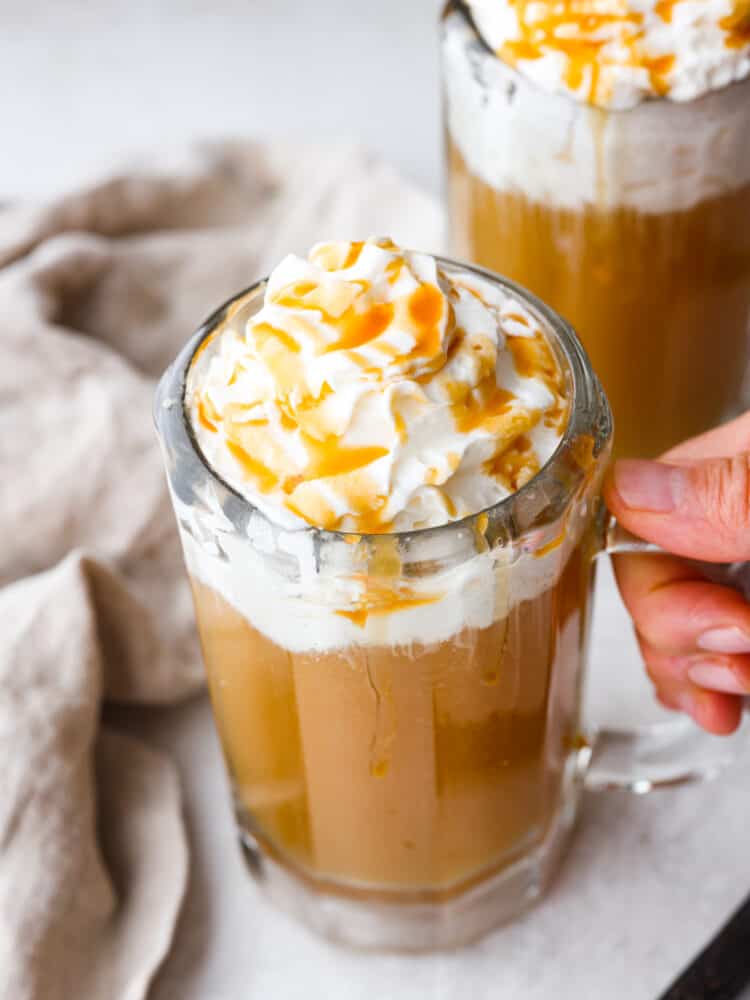 You may also like